SSH services
SSH is a nice technology. Not only can it be used to securely access another computer, but it can be used for other encrypted communication. Indeed, running a custom-made SSH server can be a way to expose nice services to the outside world. I want to give here some examples.
Charm
The organization Charm made a lot of interesting services such Soft Serve that I presented in another blog post. Another very interesting project they made is the Charm Cloud. On a host machine, you run an instance of this server and it can be used to sync your data between different machines. For example, I use it with Skate to create todo-lists that are synced between my different machines.
If you don't want to set up your own instance of Charm Cloud, a public version exists. As the data are encrypted with your SSH key, you can expect them to stay safe.

Devzat
Charm Cloud and Soft Serve are nice as services you self-host for your personal use but some other projects are meant to be used by everyone in a more centralized manner. For example, Devzat is a chatroom running over SSH. You can access it by running the command ssh <your nick>@devzat.hackclub.com with any ssh client such as the OpenSSH client.
This nice open-source project is written in Go and open to contributors.
Furthermore a machine on Hack The Box have been made being inspired by devzat.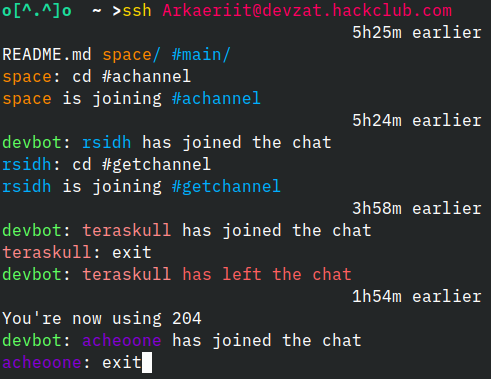 Analog City
Analog City is a text-board running over SSH. If you want to join the other Pagans, you can do so with the command ssh lowlife@45.79.250.220. There is no domain name but some ways to keep track of the IP without using DNS are being worked on as I write this post.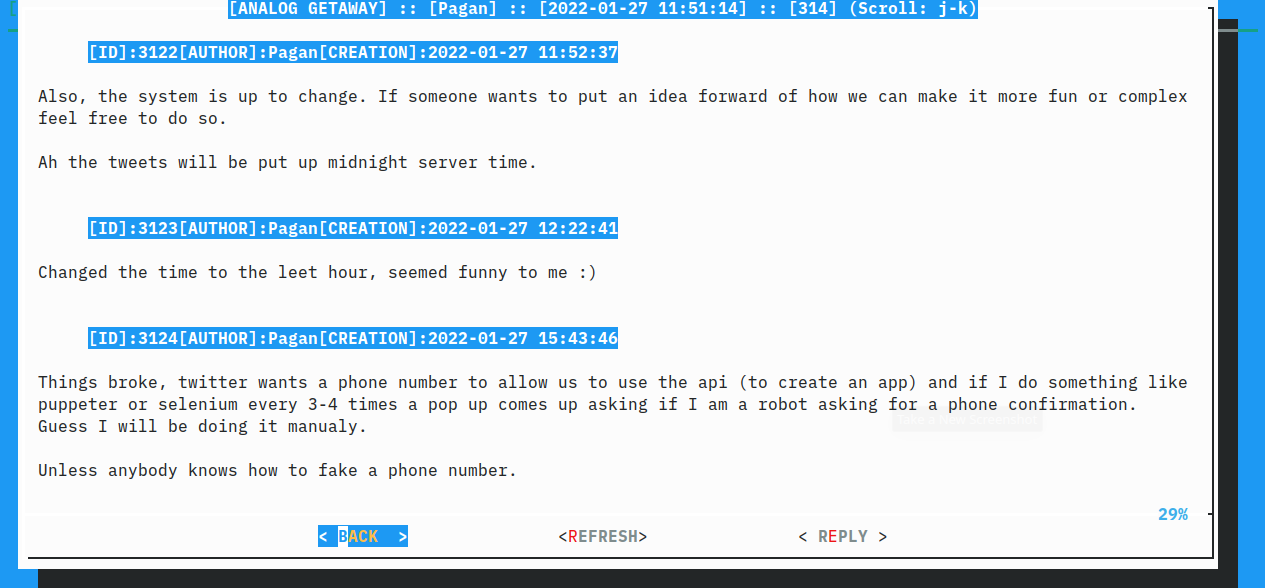 Snek
ssh snake@bobignou.red